The love at first sight for this mountain picture took place in an art gallery in Zürich. So, it is fair to say that a prime location was reserved for this black and white photo painting representing the Matterhorn, a mountain better known as the Matterhorn. Probably the most famous summit in Switzerland.
What better compliment to receive than from aesthetes like Michelle and Nicolas? Much more than an original design object, exhibiting a photo of a mountain landscape in your home is a tribute to the nature that surrounds us, and brings home a little dream and the power of the vast mountainous spaces of the Swiss Alps. This photo of the Matterhorn also fascinates by its play of light, perfectly aligned with the central ridge of the pyramid. Did you know that every year the Matterhorn receives no light on its north face, and only for a few days? So capturing this precious moment brings even more magic to this photograph.
Natural light and interior design, a successful staging
Entirely open to the outside, with its many bay windows, this modern house is ultra bright. The black of the aluminum joinery and the wooden beams contrast with the immaculate white of the walls and ceilings.
The chosen photo frame is in total adequacy with the place. In black aluminum, reference Prestance. The print on art paper is laminated on a 3 mm thick aluminum dibond plate. Elegant, modern, uncluttered, the frame photo is deliberately discreet so as not to take precedence over the image. The print photo of Michelle and Nicolas measures 90×135 cm and was published in 15 copies. The prints are limited, numbered and signed and are shipped worldwide in 5 to 15 days in a totally secure way.
Among the interior design trends for 2022, biophilic design, or "love of nature", is making its mark. The importance of green plants for our physical balance and mental well-being is well known. And Michelle has understood this and integrated it into the decoration of her home.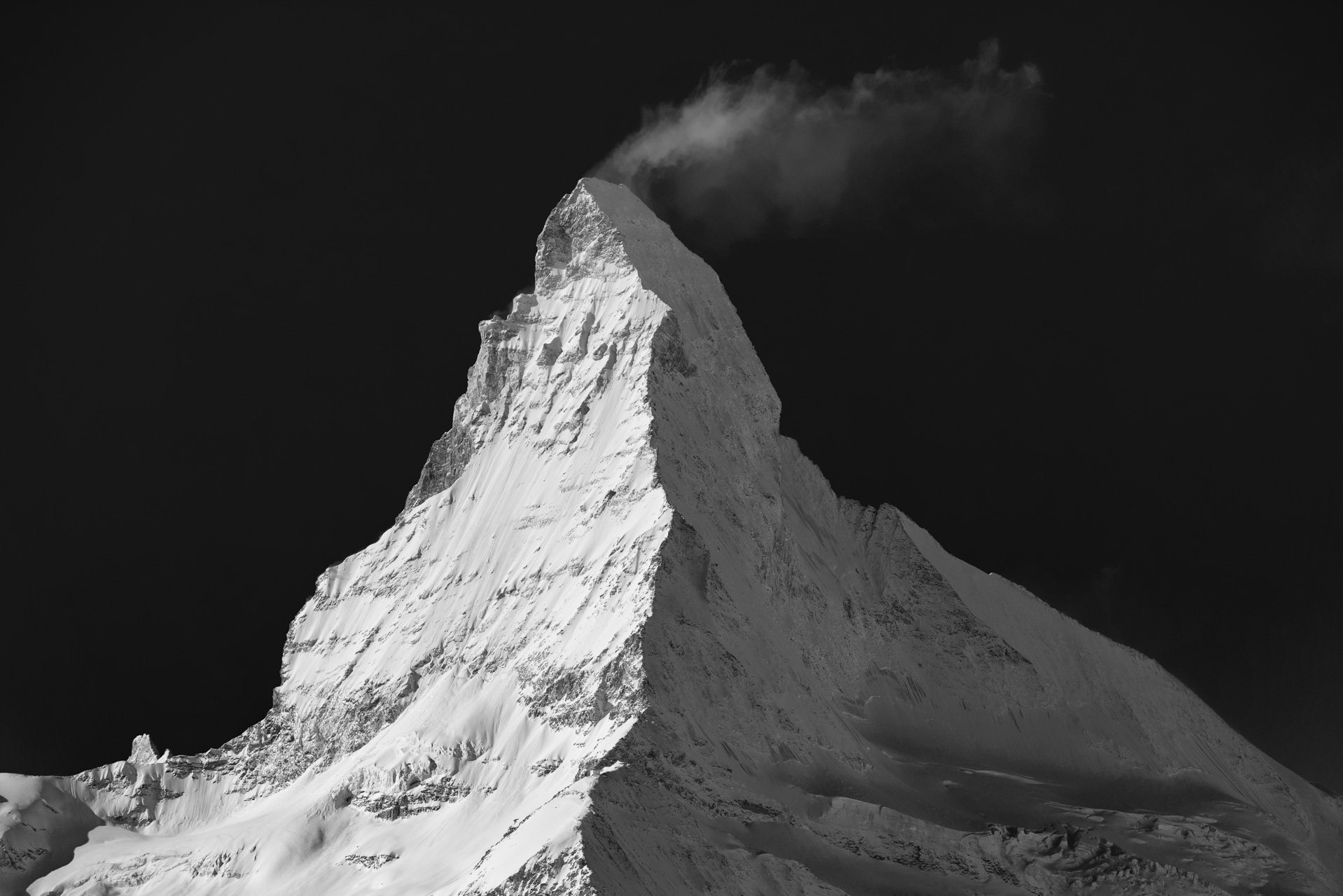 In contrast to the black and white, the green color reminds us of the omnipresence of nature and softens the atmosphere. Whether it's the vegetation seen through the large windows, or inside the house, trees and plants are an integral part of the decor. Green is both an invigorating and soothing color, and the purifying power of certain plants is now recognized. And why not be tempted by a green wall as a decorative wall panel ? The connection to nature also passes through natural materials such as rattan, bamboo or linen. Like this armchair that you can see at the entrance of the house. Another 2021 decorating trend that is part of the biophilic movement.
Discover all the recently completed projects: See all projects