Heritage of Above.
Monumental works of the Alps in limited series.
Most Famous Mountain Photographs

"Bear Witness to the Immutable yet Intensely Fragile Beauty of Nature."
There are men who have a mission. The one of Thomas Crauwels is ardent and precious to his heart: to work for the memory of the Alps.
Modern romantic artist, Thomas Crauwels has a recognized and distinctive style that has been awarded in Switzerland and internationally on numerous occasions. His quest
for excellence is the very testimony of his intimate and sincere link with the Alps.
His art is aimed at lovers of the Alps and summits who wish to preserve, contemplate, and one day bequeath an eternal fragment of the beauty of the world above.
Like these so rare moments revealed, all the photographs of Thomas Crauwels are in limited or unique series.
Monumental Portraits
of summits
Black and White Panoramas
of the Alps
Signatures
Thomas Crauwels
Editions
Thomas Crauwels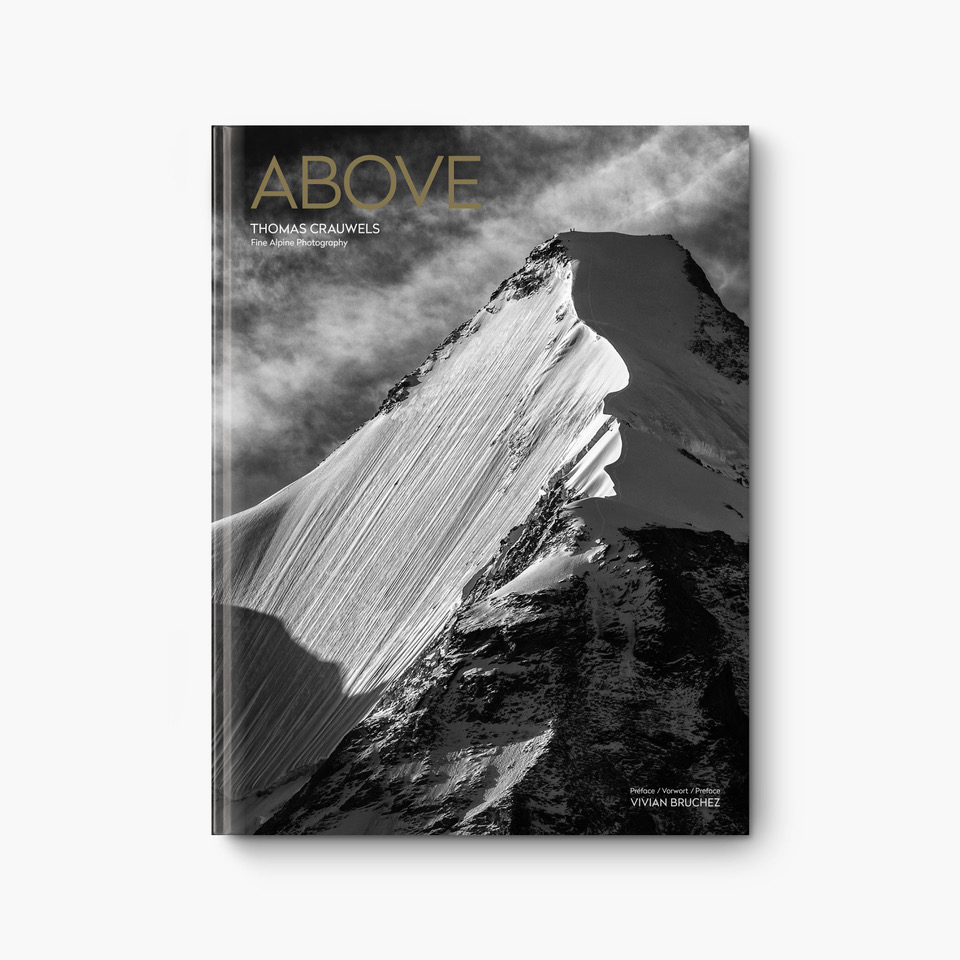 Above
Through his photographic quest, Thomas Crauwels invites you to contemplate the universe of the high mountains. Go with him to discover the Alps, in exceptional atmospheres, enhanced by the magic of black and white and its wide range of contrasts.
82 CHF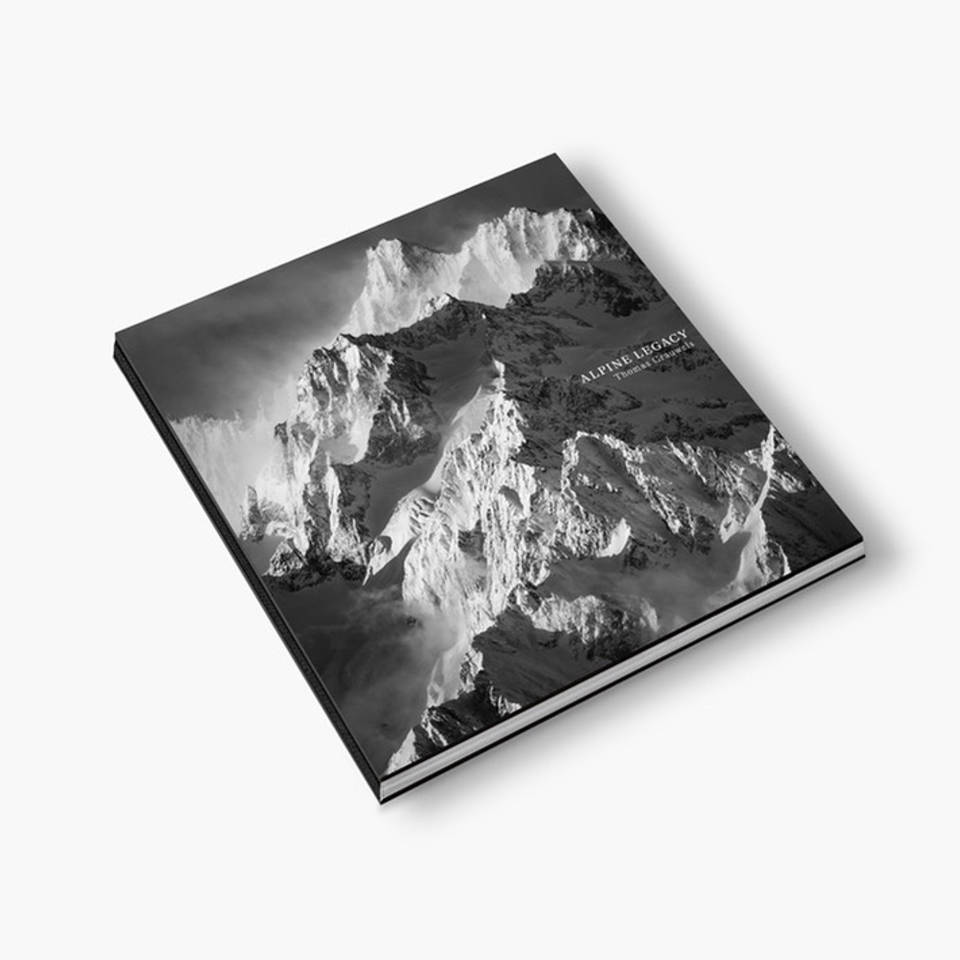 Alpine Legacy
This book in a limited edition of 1'250 copies is a testimony of the beauty of this majestic Nature from above which seems eternal to us, but which, slowly, is transformed. An ode to preserve, contemplate and one day bequeath this celestial kingdom, timeless but so fragile.
150 CHF
Begin Your Own Heritage Of Above.
Exhibitions
Thomas Crauwels
Val d'Anniviers - Chandolin
Val d'Anniviers - St-Jean
#Instagram
Thomas Crauwels
Blog
The World of Mountains
Monumental Black & White Fine Alpine Photography
Notice of Purchasers
A magical vista for mountain lovers
By Ève
Passionate about the mountains, in love with black-and-white photography, the images created by Thomas Crauwels can only seduce us. The purity of the lines, the simply unique viewpoints, the photographic work carried out by Thomas and the exceptional quality of prints make them works of art. From initial contact at the mountain show to home delivery, Thomas offers a highly professional service. We enjoy this magical view every day! Ève M.
We enjoy it every day!
By Corinne & Werner
As former inhabitants of Zermatt, it's hard to forget the Matterhorn, even in a new environment of mountains and nature.
We discovered this large photo of the Matterhorn in a gallery, so strong and intense, it was impossible to forget it........
It became obvious that it should adorn our new apartment as a centerpiece.
What's more, we had a very sympathetic contact with the artist, who came himself to deliver his work.
It's very appreciable and adds a dimension to the object, to know its creator, his passion, the conditions under which it was taken.
The texture of the photo resembles a painting, the lights play on it, Next the hours. It seems alive. A real daily pleasure!
Corinne & Werner
We were bowled over!
By Gabriella & Gilles
My wife and I are amazed at the quality of print and the rendering of this magnificent photo. We waited many years before putting a picture on this empty wall
because we had never "flashed" on a work. Now we've found it, and it fits in perfectly at the entrance to our apartment.
What's more, it depicts 3 summits that are particularly close to our hearts: the Weisshorn, The Dent Blanche and the Matterhorn, a real symbol...
We would like to thank you again for your impeccable service (rapid response to enquiries, hyper-realistic projection of the work on the preliminary photos of the wall).
In short, we have nothing to complain about and look forward to seeing you at a vernissage.
Gabriella et Gilles
An incredible print
By Quentin
Thomas quickly answered all our questions, confirming our desire to acquire one of his photographs. Once we had received print , it found its perfect place in our living room, where it has since opened up an unrivalled window onto the magnificent horizons of the Matterhorn, Weisshorn and Dent-Blanche. The quality of print on the contemporary support is truly exceptional, allowing us to enjoy every detail of the photograph.
Quentin D.