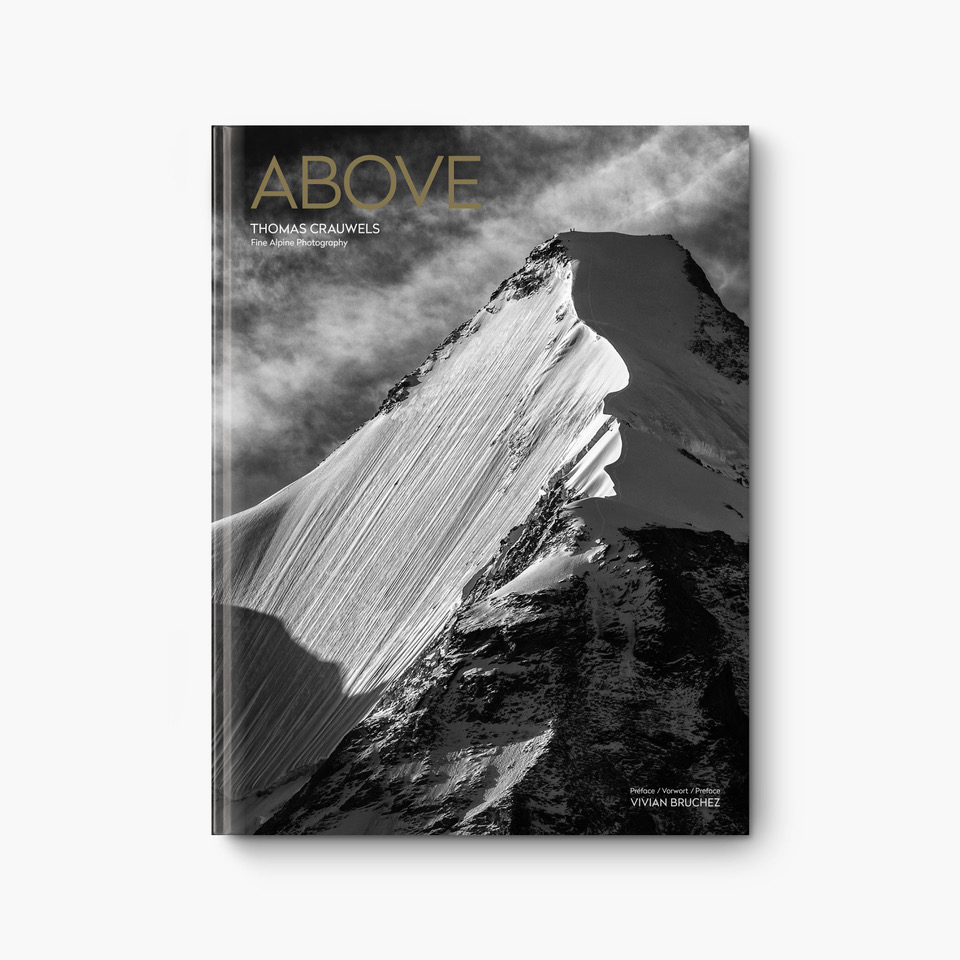 THE black and white mountain photo book
For many years now, I have been aiming to offer you a photographic journey into the world of the high mountains which is the source of my inspiration.
Itis therefore with great pleasure that I announce the release of my first book dedicated to high mountain photography: ABOVE.
Vivian Bruchez, a steep skier and alpine explorer whose achievements are a source of inspiration for me, did me the honour of writing the preface to the book.
"My goal is to help you discover the alpine environment through my eyes and the emotions that come over me when I have the privilege of contemplating the incredible moments I witness up there.
Don't wait any longer and order at ABOVE.
Delivery time 4 to 5 days.