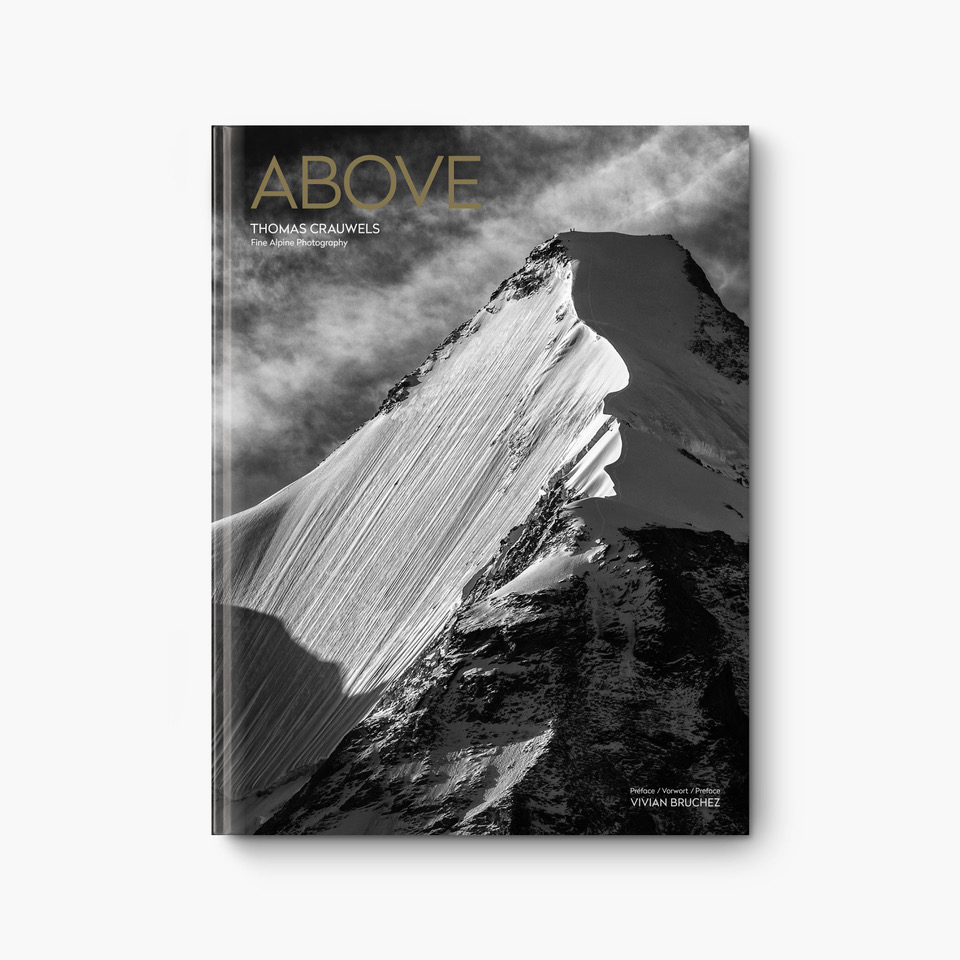 Above
The Black And White Mountain Photo Book
Here, you will find a wide selection of high quality frames for my exclusive mountain photos in limited edition prints, which will match all types of interior decoration.
It is therefore with great pleasure that I announce the release of my first book dedicated to high mountain photography: ABOVE.
Vivian Bruchez, a steep skier and alpine explorer whose achievements are a source of inspiration for me, did me the honor of writing the preface of the book.
"My goal is to help you discover the alpine environment through my eyes and the emotions that overwhelm me when I have the privilege of contemplating the incredible moments I witness up there."
Thomas Crauwels
Order
Don't wait any longer and order Above
Delivery time 4 to 5 days.
The Reference Mountain Photo Book
ABOVE highlights the beauty of the high mountains and immerses us in this universe made of mineral and ice.
It will take you to the most beautiful summits of the Alps, mainly in Switzerland but also in the Mont-Blanc Massif.
You will discover the most beautiful mountains in unique atmospheres, under innovative angles but also sometimes under more classic angles but in this case they are exposed under conditions never seen before.
This book is a beautiful book for mountain lovers but also a testimony of the beauty of the Alps as we know them today.
We know that the environment is unfortunately in rapid evolution, transformation, transfiguration...
The photographs exhibited are all in black and white and timelessly freeze the mountains of the Alps.
ABOVE is destined to become a reference in mountain photography books and is part of the heritage of the Alps' memory.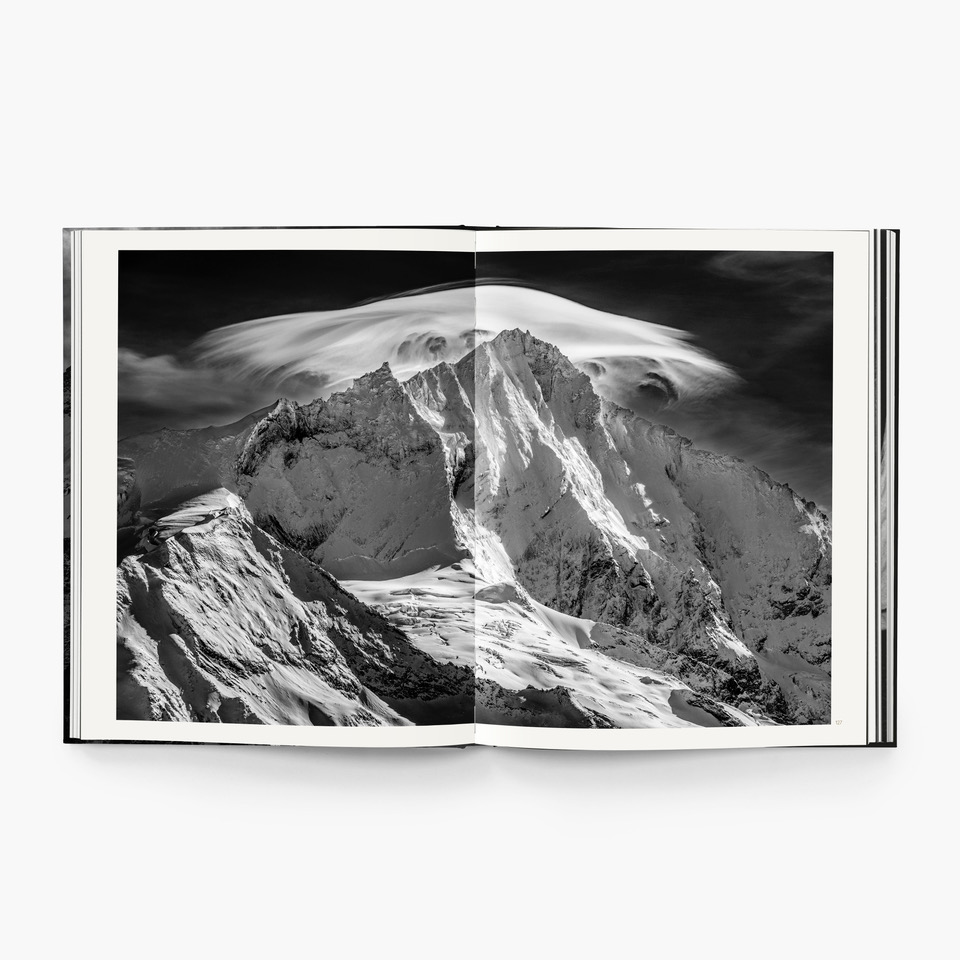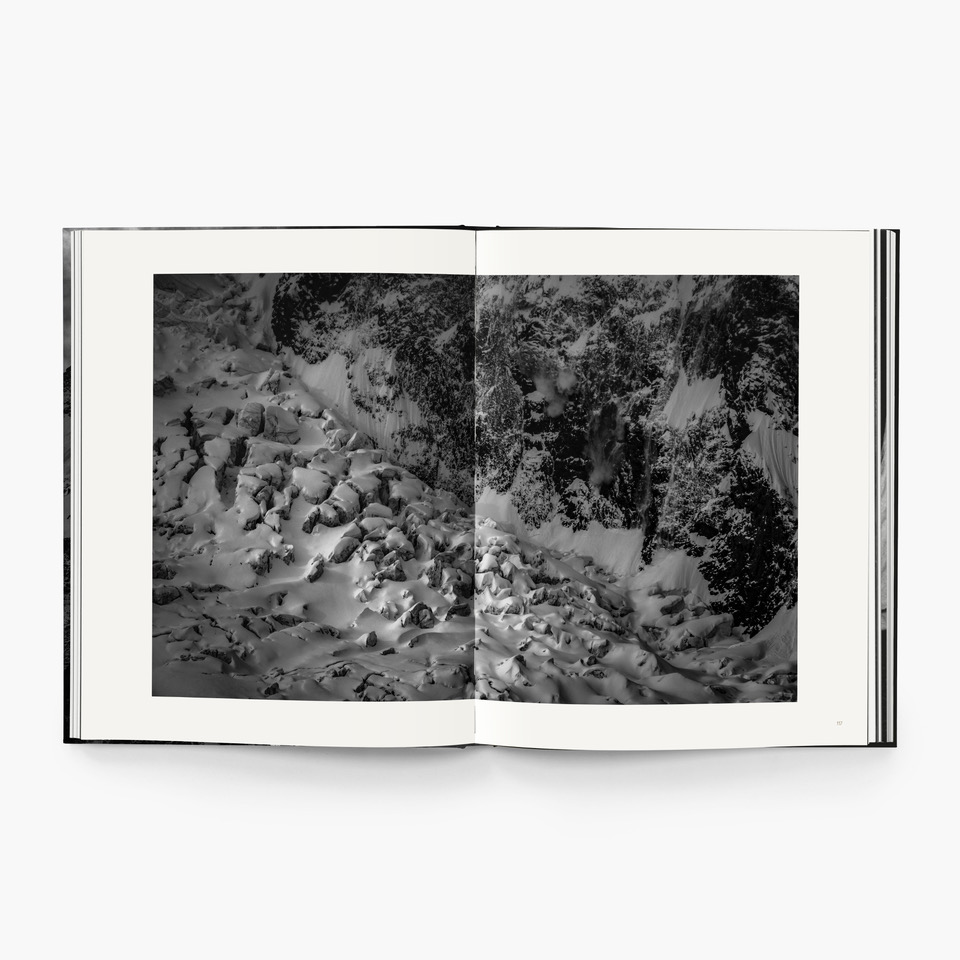 Technique used for THE luxury mountain photo book
I chose to edit ABOVE myself so that it would reflect my work and that no concessions would be made to the quality of the work.
ABOVE is in vertical orientation and has a generous size of 28 x 37 mm (56 x 37cm open).
It is therefore a very large mountain book!
It is composed of 200 pages, including 90 photographs in 9 chapters.
In order to retranscribe as much as possible the grandeur of the mountain, the photographs are mostly presented in double page.
The paper used is Tatami White, one of the most beautiful on the market, which allows an incredible fineness of printing and respected contrasts.
The rendering of the print is of an incredible quality and transcribes very faithfully my original prints and my search photographic.
The cover is hard.
Features
| | |
| --- | --- |
| Number of pages | 200 pages |
| Languages | French, English, German |
| Paper | Tatami White volume 1.3, 150 gm2 |
| Coverage | Printed and laminated satin |
| Thickness | About 2.5 cm |
| Weight | About 2 kg |
| Format | 280 x 370 mm |
| Open format | 560 x 370 mm |
| Selling price | |
Order
Don't wait any longer and order Above
Delivery time 4 to 5 days.